Being prepared with the gear twins need before they arrive can make daily care easier and less stressful. Our complete list of must-have items for twins before they arrive is here, but here are our top 3: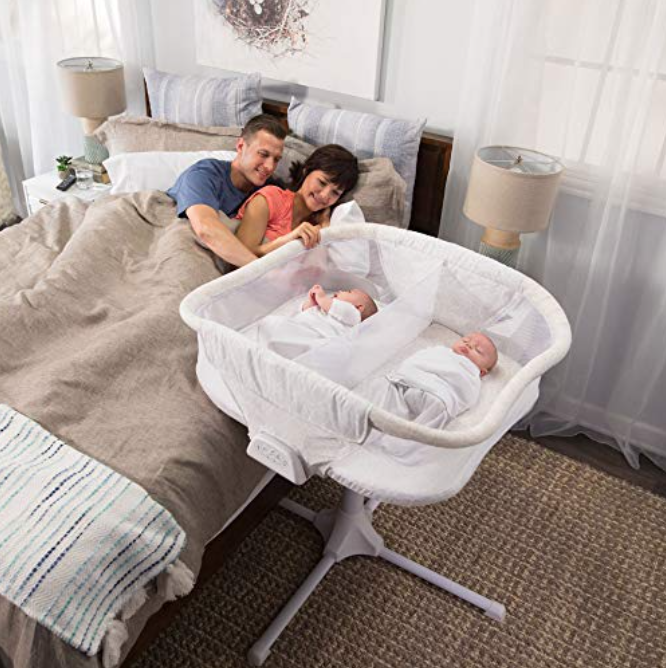 Halo Bassinet Twin Sleeper - The AAP recommends room sharing but *not* co-sleeping for the first year of baby's life. This bassinet allows twins to stay close to parents which is comforting, safe and also convenient for all of those late night feeds. We like this because it's the only bassinet that actually rotates 360 degrees, allowing parents to hold one twin without disrupting or reaching over the other.
Graco Modes Duo Stroller - This stroller will be with your family for years as it can be used in 27 different configurations! While this stroller has lots of storage and is easy to use, parents need to be sure to purchase the Graco Snug Ride car seats in order to be sure the carseats click safely into the stroller.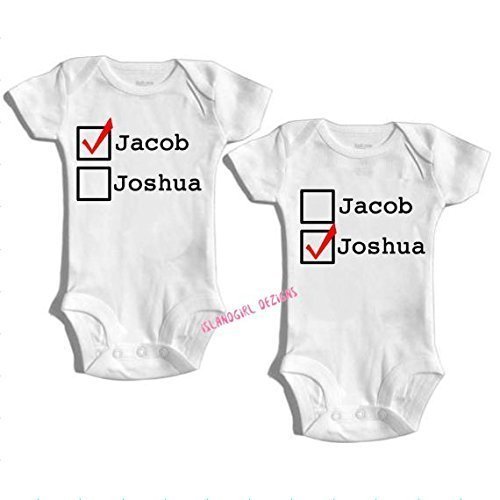 Fun Onesies! - While being prepared is an absolute must when bringing home any amount of babies, don't forget to have fun! Parents will go through lots of onesies anyway, so you might as well get a few that bring a smile to your face.
After the babies arrive, it's important for parents to remember to take care of themselves as well as the babies. Having a support system in place through family, friends, neighbors and organizations such as Multiples of America is helpful. Additionally mothers and their partners should have their primary care physician's contact info on hand in the event of any physical or mental health needs, questions or concerns about mother's healing. Don't forget that while the babies were born, new parents were "born" too!

What are your favorite items for caring for twins and multiples? Let us know on Twitter or Facebook!